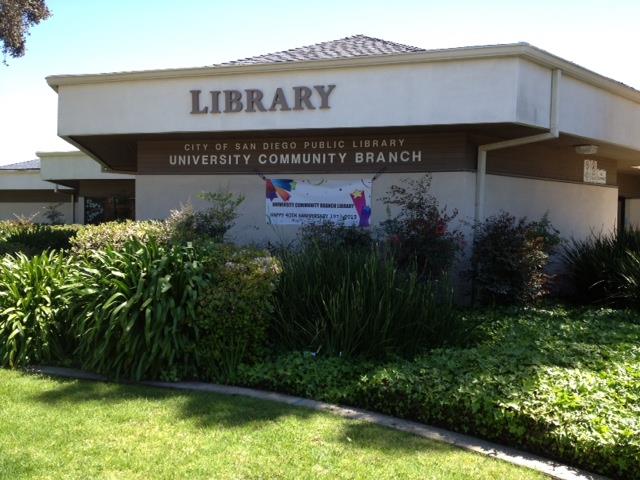 Qi Gong – Every Monday @ 9:30 – 11:30 AM. Qi Gong (Chi Gong) is a simple preventative health method of relaxing and harmonizing the body. These gentle exercises are suitable for any age and health condition.
Adult Yoga – Every Tuesday @ 4:30 – 5:30 PM. Gentle exercises to aid flexibility and improve concentration. Bring your own yoga mat or towel.
Chair Sit Yoga – Tuesday September 1 and 15 @ 2:00 – 3:00 PM. Get fit where you sit! Chair yoga is a gentle form of yoga that is practiced sitting on a chair or standing using a chair for support.
Fine Wine Seminar – Wednesday September 2 @ 6:30 – 7:30 PM. Wine Basics or a Common Sense Approach to Wine. Join Bill Curtis who will share what questions to ask clerks in a wine shop, and servers in a restaurant when ordering wine.
Memoir Writing Group – Thursday September 10 @ 1:15 – 3:00 PM. Make your memoir sparkle. Your memories are priceless. You are the only one who can write them. Find guidance, inspiration and acceptance of the past in this new writing group. Space is limited, to RSVP please call (858)552-1655.
Accordion Club – Saturday September 12 @ 9:30 a.m. – 12:30 PM. All are welcome! Second Saturdays.
UC Book Club – Wednesday September 23 @ 2:00 PM. The Book Club will be discussing Don't Let's Go to the Dogs Tonight, a memoir of life with Alexandra Fuller and her family on a farm in Rhodesia after the Rhodesian Bush War ended in 1980.
Online Security for Seniors – Thursday September 24 @ 2:00 – 4:00 PM. Learn how to protect your computer and yourself while on the internet.
Concert: Duo Decorus – Wednesday September 306:30 – 7:30 PM. Duo Decorus is a virtuoso ensemble comprised of violinist Päivikki Nykter and cellist Cecilia Kim. They are friends on and off stage, which is apparent in their seamless and graceful ensemble playing.
Children
Preschool StoryTime for Kids – Every Thursday @ 10:30 – 11:30 AM. Join us for stories, crafts, finger plays and songs.
Makerspace Craft Station – All week long (Monday – Saturday). A craft station is available in the Children's Area during library hours with a different craft each week.
SD Book Arts – Thursday September 17 @ 11:00 – 12:00. "Who Am I?" A learning book. Make colorful rubbings of 10 animals and their names on the cardstock pages with your pre-schooler. Decorate the cover with a favorite animal peeking through the window. Every book is bound securely and includes a separate window card so you can play a guessing game of "Who Am I?" with your child and their book.
Tweens/Teens
Kendama Club – Every Wednesday @ 1:30 – 2:00 PM. Test your skills against others learn new tricks and just have FUN!!!
Video Game Fridays – Every Friday @ 3:00 – 4:00 PM. Wii gaming with your friends, get your game on!
Challenge Island – Wednesday September 30 @ 2:00 – 3:00 PM. Your kid and their tribe mates will use their creativity and problem-solving skills in this Minecraft-inspired Challenge Island class. They will design their own shelter in the microworld of Steve and the gang and protect it by creating a trap to capture critters that may attack.
Notes: Many thanks to the Friends of the Library for their generous sponsorship. You, too, can be a Friend; ask at the Check Out Desk. Please call the library to confirm any given program. Changes are rare, but may occur. Libraries will be CLOSED Monday, September 7, 2015 – Labor Day.
Source: Larry Hoeckelmann Jr., Youth Services Librarian, San Diego Public Library University Community Branch, 4155 Governor Dr., San Diego CA 92122, 858-552-1655, lhoeckelmann@sandiego.gov; http://www.sandiego.gov/public-library/
---
What do Facebook, Twitter, Nextdoor, ImproveUC and UCCA have in common? They are all ways neighbors can connect with neighbors and the University City community. Create a post, start a conversation, share the news, organize an event, keep in touch, take a look: