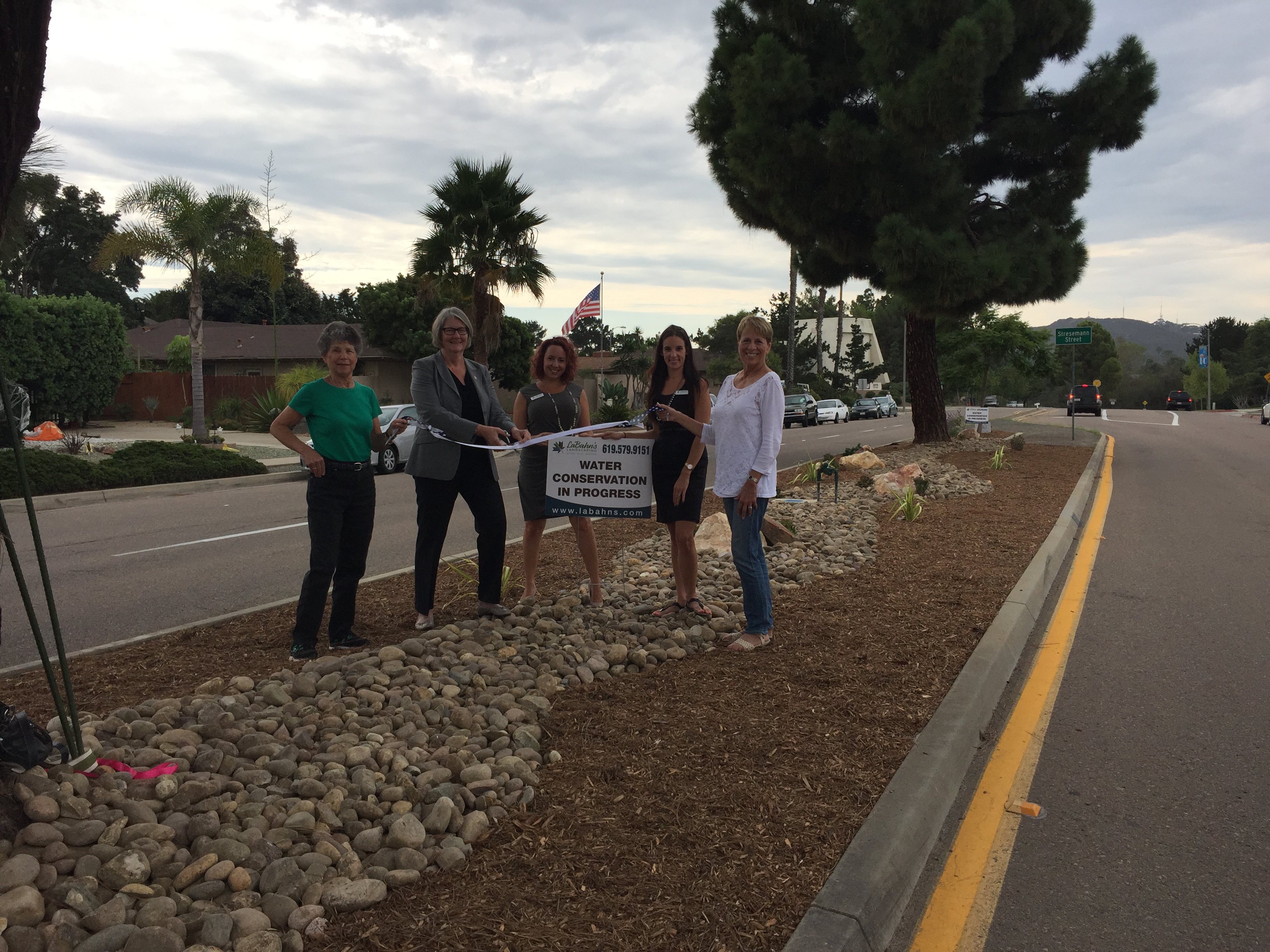 Council President Sherri Lightner's message to University City, November 2015:
Fall is finally here, and University City always celebrates in style. I had a great time attending the Oktoberfest and watching the principals challenge. I was also pleased to join UCCA and community members to "cut the ribbon" on a newly landscaped median on Governor Drive near Stresemann Street; see accompanying photo.

Our office worked with the UCCA on the City permit needed for the improvements, and it is great see the project completed. Projects like this help beautify our communities and save water. Thanks to everyone who worked to make this happen.

An important item coming to City Council on November 17th is the Public Utilities Department's cost of service study and a proposed water rate increase. The proposed increase is primarily due to an increase in the cost of imported water, investments in water reliability and improvements in the City's aging infrastructure. Investments are planned to reduce dependence on imported water by developing more locally controlled water supplies, like the Carlsbad desalination plant and the City's Pure Water initiative. Please look for the informational mailer that has been sent out to all water customers which contains additional details about the proposal.

If there are any questions or concerns that relate to City issues, don't hesitate to contact my office. We have a new Council Representative for University City, Kyle Heiskala. He is proud to be working in this community and would be glad to assist you. Send him an email at KHeiskala@sandiego.gov with any of your questions.
Kyle Heiskala reports to the UC community at UCCA's monthly meetings. The next meeting is Wednesday, November 18, 4 PM, at the Library on Governor. All are welcome.
---
Note: If you have a news item to share, please submit your story through UCCA's Contact Us link at https://www.universitycitynews.org/contact-us-or-volunteer-in-uc/.  
Review article guidelines at https://www.universitycitynews.org/ucca-newsletter-archives/
What do Facebook, Twitter, Nextdoor, ImproveUC and UCCA have in common? They are all ways neighbors can connect with neighbors and the University City community. Create a post, start a conversation, share the news, organize an event, keep in touch, take a look: