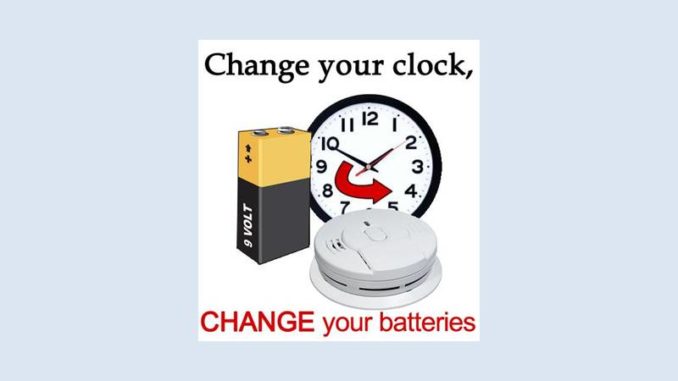 Daylight saving time will begin at 2:00 AM on Sunday, March 11. It's time to spring forward and move your clocks ahead one hour. It's also a great time to spring into action and change the batteries in your smoke and carbon monoxide detectors. After all, only working smoke and carbon monoxide alarms can save lives.
Here's more ways you can spring into action:
The Consumer Products Safety Commission recommends that smoke alarms be placed on every level of your home, outside sleeping areas and inside bedrooms.
Carbon monoxide alarms should be installed on every level of the home and outside each sleeping area.
Test smoke and carbon monoxide alarms once a month to make sure they are working.
And, don't' forget to have a fire escape plan and practice it with your family.
For related posts, visit https://www.universitycitynews.org/category/neighborhood-watch/