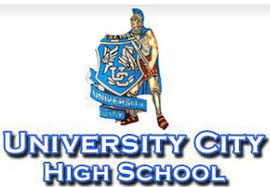 UCHS principal Jeff Olivero is seeking volunteers, including retired community members, to assist with school safety at University City High School with a 'campus watch' program. 
Hello Retired Community Members,
We need your help more than ever! While we know as retired citizens you have busy schedules, we are asking if you might be able to spare a few hours each week to help our young people.  I'm not sure if you are aware of the growing movement amongst our teenagers, but they want to be at school and want a safe place to learn.
Your local public high school, University City High School (UCHS), is reviewing some of their practices to keep their school safe for learning. UCHS is a busy place that has students, parents, and staff coming and going throughout a school day.  One support system the school wants to establish is to gain more eyes and ears on campus by increasing adult supervision through a sort of neighborhood watch/campus watch program.
To support this "campus watch program", the school is seeking the help of retired citizens. Once they are screened and cleared as volunteers, they can help the school by walking around campus with a school radio and letting school officials know if they observe a person coming and going off campus. The thinking is that if enough retired citizens devote 2-3 hours a week to help, the school can establish a more efficient system that will result in immediate responses to visitors on campus.
If you are a retired person looking to help make a difference for teens who care about their education, please contact Jeff Olivero, Principal, at jolivero@sandi.net or 619-204-1507. University City High School promises your efforts will be worthwhile and rewarding. Our students will value and appreciate your commitment.
Regards, Mr. Jeff Olivero, Principal, University City High School, 6949 Genesee Avenue, San Diego, CA 92112
---
For related posts, visit https://www.universitycitynews.org/category/uchs/