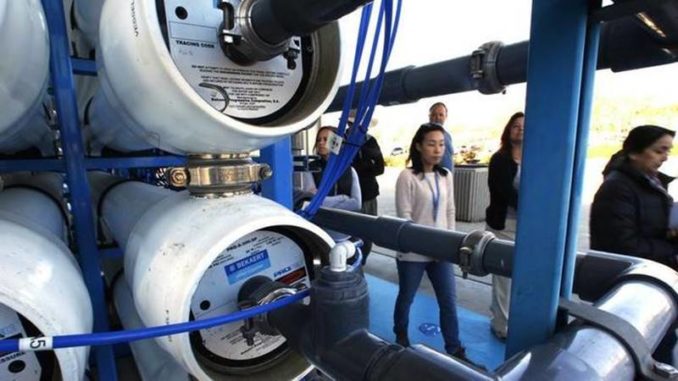 San Diego Gas & Electric is refusing to pay to relocate gas and power lines to accommodate Pure Water San Diego, a long-planned water-recycling program that would eventually provide one-third of the city's total supply of drinkable water. One of the most expensive capital projects in city history — a massive water-recycling plant — is costing almost $100 million more than expected because San Diego Gas & Electric is declining to pay to relocate its equipment to make way for the project. At the request of Mayor Kevin Faulconer, the San Diego City Council has agreed to pay SDG&E $35 million to move gas and power lines so work can start on Pure Water San Diego, the $3 billion plan to promote water-independence by treating wastewater and returning it to city taps.
This according to San Diego Union Tribune's Jeff McDonald in an article published online December 25, 2018. Read the entire article at https://www.sandiegouniontribune.com/communities/san-diego/sd-me-sdge-pure-water-power-play-20181225-story.html

Union Tribune article features information from Ruth DeSantis, President of University City Community Foundation (UCCF/ImproveUC), regarding the pending CEQA lawsuit.
For related posts from UCCA, visit https://www.universitycitynews.org/?s=pure+water