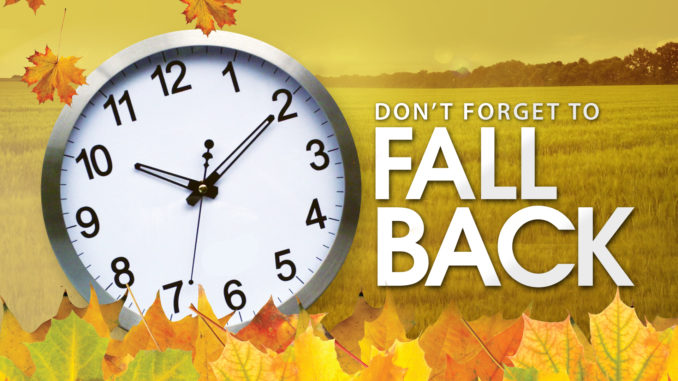 The top 7 things to know about the end of Daylight Saving Time from USA Today: Daylight saving time 2019 ends Sunday, November 3. It's not plural and was never about the farmers according to USA Today. We all know that Daylight saving time ends on Sunday, November 3 at 2 AM, the official hour to set all of our clocks back to standard time. But most of us will probably "fall back" before we go to bed Saturday night. On the bright side, we gain an extra hour of sleep on Saturday night. But many of us miss not getting to see much daylight on weekdays until next spring.
With an extra hour on Sunday, the County of San Diego reminds us it's a good time for safety checks that could prove to be lifesaving; take a look at https://www.countynewscenter.com/time-for-safety-checks-that-could-save-you/
Here are 7 things to know about Daylight Saving Time; you'll have to click on the link https://www.usatoday.com/story/news/nation/2019/10/31/when-daylight-saving-time-2019-clocks-back-sunday-nov-3/4117646002/ to USA Today to read the details.
It's not plural.
When is it exactly?
Never about the farmers.
Do all states observe DST?
Some states want out.
What about the rest of the planet?
Next year?
For more University City News, visit https://www.universitycitynews.org/ 
Join UCCA Today! at https://www.universitycitynews.org/join-ucca-today/