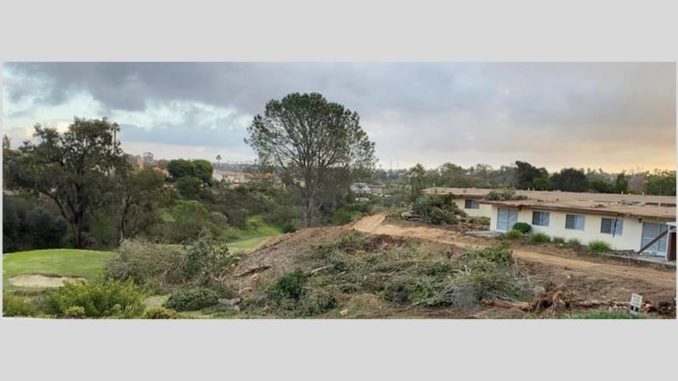 UPDATE 2 – According to our City Council representative, Development Services provides the names and email addresses of two contacts from operations staff who might be able to answer questions regarding the parcel/project; from the Inspection Services office, Development Project Manager Robert Andrews, or the Senior Structural Inspector, Bill Holt. Respectively, RAndrews@sandiego.gov and WHolt@sandiego.gov.
In addition, individuals can go on site and talk to the site supervisor who works for the owner. The address of the golf shack where the site supervisor has set up an office is 6301 Gullstrand St.
Thank you to all who have taken an interest in this project.
*****
UPDATE 1 – From the development services department DSD: The inspector conducted an inspection of the above location on 12-16-19. Please inform your neighbors that the inspector is researching and reviewing the findings of the inspection. When all research has been completed, the community will be notified.
---
A: We don't know but we know how you can find out. University City Community Association is aware of community concerns related to the closing of the golf course and the demolition and construction that's taking place on Gullstrand south of Governor. Council representative Justine Murray is reporting today (Monday, December 16) that a City inspector will be on the site today to evaluate.
Attached photo was taken on December 14, 2019; UCCA thanks community members who are reaching out to Justine with photos and videos. Several videos are posted on UCCA's Facebook page at https://www.facebook.com/universitycitycommunityassociation/