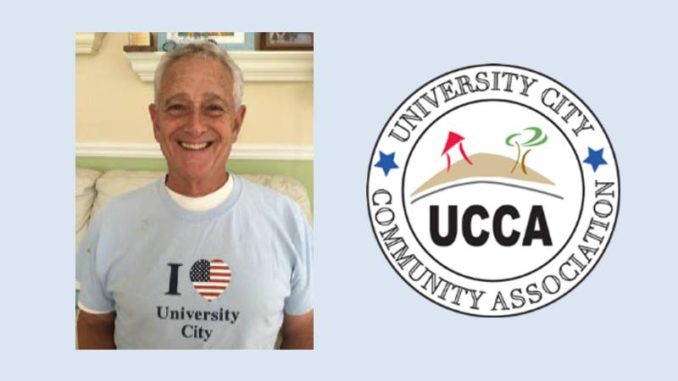 Happy 2020 University City! With January already behind us, and so much going on in the next few months, I'm hoping you have remembered to join UCCA. Your support and input is needed, and will be appreciated, as the community issues I mention on our front page will affect us all.  (The February 2020 front page article is available at https://www.universitycitynews.org/2020/01/30/university-city-news-the-february-2020-issue-is-now-online/)
This is an important election year and very soon sample primary election ballots will have been delivered to our homes.
The election of candidates to qualify for the November "run-off" for our District 1 Councilperson position and for Mayor will be extremely important. UCCA, in coordination with the League of Women Voters will be sponsoring a candidate's forum later this year. 2020 is also the year for the United States Census to be taken. Watch your U.S. mail for the official census card. Locally, election of our representatives to UCPG (University Community Planning Group) will take place in March.
A special welcome to Mr. Todd Lane, President and CEO of California Coast Credit Union. They will be having their grand opening February 29 in what was the former location of AlphaGraphics in the Sprouts MarketPlace shopping location. Mr. Lane grew up in University City and is looking forward to having his bank become an active and involved part of the University City community. Governor Dental Group, has expanded their office (taking over Steve Lyons, State Farm, office space) next to Vons.
Congratulations to Citizens Advocating Safe Aviation (CASA) and event coordinator Diane Ahern for hosting the first and successful Aviation Update 2020 forum which was held on January 29 at our Community Branch Library. Also at our library, on January 28, the second general meeting of the newly formed Fire Safe Council of University City South was held. Kudos to our own Jemma Samala for taking on the leadership role.
We have been notified by Ruth DeSantis, UCCF president, that San Diego City Council is in the process of reviewing a possible settlement related to the City's Pure Water Sewer Pipeline project. Our newsletter will provide all details in our next edition.
The F-35s have arrived and are flying out of Miramar. These single engine jet stealth fighter aircraft will be seen and HEARD for many years. UCCA's efforts to work with the Marine Command at Miramar to address their anticipated impact has been supported recently by a second letter sent by Barbara Bry to encourage the Marines to stay within their own approved take-off departure lanes so as to minimize the noise/jet fuel and possible aircraft emergencies over the civilian population.
The Miramar Landfill requirement to add height to the refuse pile is under scrutiny. What will that added height mean to our residents who already have to wake up the morning with unpleasant odors emanating from the landfill? The City has an obligation to ensure residents that they are doing everything possible to mitigate this "smelly" problem.
On behalf of the UCCA Board, I want to wish you and yours a most wonderful 2020 "Leap Year". Stay informed and be sure to fill out your U.S. census card. And certainly don't forget to VOTE!
See you at our February 12 meeting. We start networking at the University Community Library, 4155 Governor Drive, at 5:30 PM; the meeting is called to order 6 PM. Special invited guests include Sam Benajab (District 1 City Council candidate), Ryan Cunningham (52 Congressional candidate), and Sabrina Bazzo (candidate for Board of Education).
Remember, University City is "more than just a neighborhood". JOIN UCCA and be part of the future of our community.
---
This President's Message was originally published in the University City News February 2020 print newsletter. To download a copy of the newsletter, please visit https://www.universitycitynews.org/ucca-newsletter-archives/
For more University City News, visit the UCCA home page at https://www.universitycitynews.org/