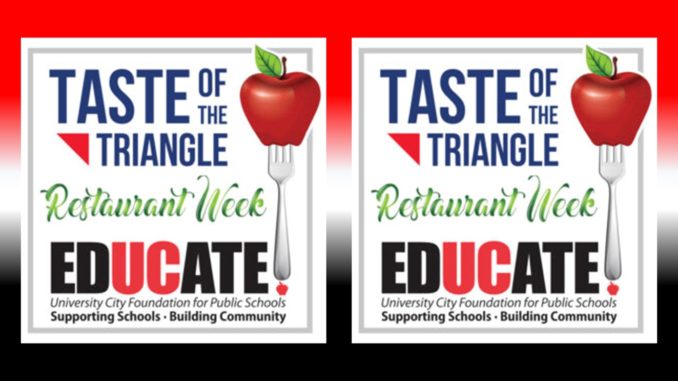 EdUCate! is proud to present University City Restaurant Week from July 11 – 18, 2020. The concept of this year's Restaurant Week was created after EdUCate! determined that the annual Taste of the Triangle fundraiser had to be cancelled due to COVID-19 restrictions and guidelines. Help EdUCate! give back to our local restaurants. Restaurant Week is not a fundraiser for EdUCate! This is a chance to support our local restaurants, especially those who have participated in Taste of the Triangle in the past. No percentage to EdUCate; no tickets to buy; just dine-in or take-out and enjoy.
Restaurant Week 2020 featured restaurants include:
AA-Harn Thai, Sprouts Center, University City
Ahi Sushi & Grill, VONS Center, University City
Amardeen, Lebanese & Mediterranean Cuisine, Renaissance Center
California Pizza Kitchen, La Jolla Village Square
Crossroads Deli, La Jolla Crossroads
Eureka!, UTC
The French Gourmet, Pacific Beach, UC Delivery
Head Lettuce, Regents Marketplace
Lorna's Italian Kitchen, VONS Center, University City
Outcast Grill, Governor @ Regents, University City
Round Table Pizza, Sprouts Center, University City
Seasons 52, UTC
SpitFire Tacos, Regents Marketplace
Vitality Bowls, Renaissance Center
For more details including links to restaurant websites, visit https://www.uc-educate.org/taste/
EdUCate! will need to help support our local schools more than ever since extra funds will be needed to pay for additional sanitation products and staff. To learn more about EdUCate! and to make a donation, go to uc-educate.org
Editor's note: UCCA is a proud sponsor of EdUCate!