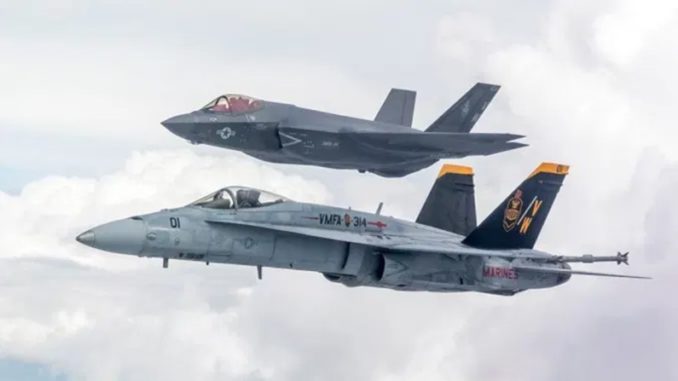 Information compiled by Diane Ahern who serves as UCCA's liaison to the MCAS Miramar Community Leaders Forum and to Citizens Advocating Safe Aviation:
F35-C Aircraft continue to arrive at MCAS Miramar. The single engine aircraft is capable of landing on an aircraft carrier and will eventually replace the aging F-18s at Miramar.
Miramar Air Show 2020 has been cancelled due to the continuing health concerns of COVID-19. MCAS Miramar plans to bring some of the best of Marine aviation and their longtime civilian performers together in an upcoming web-production. Stand by for "2020 Vision" later this month.
Automatic Dependent Surveillance-Broadcast (ADS-B) has been implemented in the San Diego area. According to the FAA, ADS-B NextGen surveillance is transforming all segments of aviation by providing real-time precision, shared situational awareness, and advanced applications for pilots and controllers.
Flight Trackers such as ADS-B Exchange and the Open ADSB app for iOS provide unfiltered flight data (including some of the flights at MCAS Miramar) which is made possible by a community of volunteers and feeders hosting airplane tracking equipment.
Current Operations: For information about flight operations at MCAS Miramar, call the Operations Duty Officer (ODO) when the airfield is open at 858-307-4277. For questions related to flights over the community outside the physical boundary of MCAS Miramar, contact the FAA Air Traffic Control Operations Manager in Charge (OMC) at 858-537-5800, option 3. All calls may be recorded.
Citizens Advocating Safe Aviation (CASA) are planning for an upcoming meeting with representatives of the San Diego Air Traffic Controllers.
MC OLA Inquiry: With the assistance of Rep Scott Peters' office, Diane Ahern has filed an inquiry with the Marine Corps Office of Legislative Affairs related to the screeching and howling sound made by the new single engine F-35C aircraft at MCAS Miramar. This inquiry is pending; no response as of August 30, 2020.
For related posts from UCCA, visit https://www.universitycitynews.org/category/miramar/