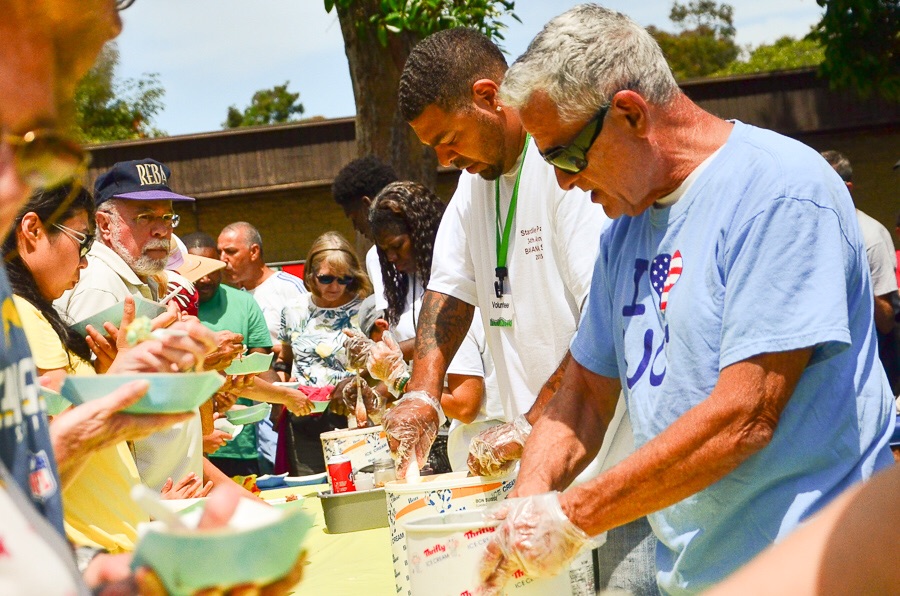 From Barry Bernstein, UCCA President:
Happy Labor Day Holiday! Summer is almost gone and our children are back in school. Be careful and watchful on our streets! I hope these past summer months, although very dry except for the rare storm or two, have been fun and safe for you and your families.

The summer concerts and "banana split" events at Standley Park were so much fun! And the 4th of July "Celebration" was a huge success. Thanks to the many community volunteers and Recreation Center staff who made it happen.  On Friday, August 21, at a summer concert, UCCA honored its newsletter volunteers and Neighborhood Watch captains. Thanks so much for all of you who make University City "more than just a neighborhood."

The Genesee/UTC area, as predicted, has become a UC traveler's nightmare! Unfortunately, projects at UC High have only added to the congestion (and lots of noise and dust for some of our residents). Our UCCA web site, universitycitynews.org, has been enhanced to include links to Facebook, Twitter, NextDoor, Improve UC, and other accounts to provide you access to current news, traffic and other activities.  If you haven't opened our newly improved web site, I encourage you to do so.

Looking ahead, the Jewish New Year holiday period, which begins the evening of September 13, is just around the corner, as is the upcoming EdUCate!'s "Oktoberfest".  The needed improvement work on two Governor Drive medians will be continuing. The "ImagineUC 2020" project is moving forward now that San Diego City Schools has endorsed the funding and city planning staff has reviewed the shared land use proposal.

UCCA will hold its annual election of officers in November, so if you're interested in running for office, the only requirement is being a member in good standing and having attended a minimum of two meetings during the year.

We invite you to attend our September 9th meeting at the library on Governor which will include a special topic focusing on Northern Division Police coordination efforts with our UC Neighborhood Watch program. And finally, our 2016 UCCA membership drive will begin next month; watch for information regarding membership in our October newsletter. Have a wonderful September.
Volunteers are delivering the September UCCA University City newsletter to south UC residences and businesses this weekend. The newsletter is also available at UC libraries and recreation centers; and online at University City News on the Newsletter Archives Page https://www.universitycitynews.org/ucca-newsletter-archives/.
---
What do Facebook, Twitter, Nextdoor, ImproveUC and UCCA have in common? They are all ways neighbors can connect with neighbors and the University City community. Create a post, start a conversation, share the news, organize an event, keep in touch, take a look: