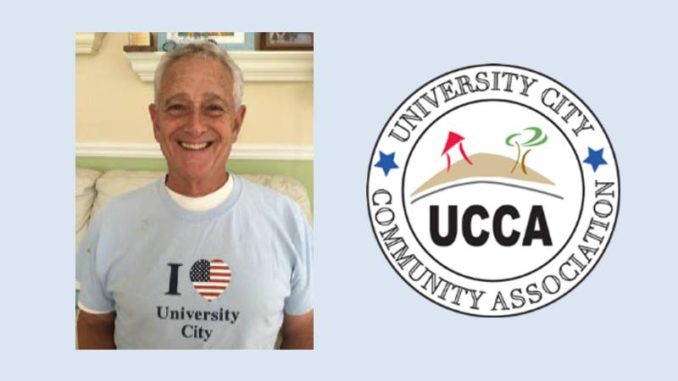 September has gotten here so fast! I hope all of our families had a safe and fun summer…and our kids are all back to school and "hitting the books" or whatever it may be called these days. July/August were busy times here in UC…Our community 4th of July "Celebration" at Standley Park, was a huge success as was the annual "Banana Split" event, Neighborhood Watch "National Night Out", Movies at the Park, and of course the Sunday "Concerts in the Park", all provided us with great family activities.
UCCA began a coordinated street median clean-up campaign, but at last sighting it was obvious that maintenance is more than just a one-time thing. The new "West End" homes had a very well attended "open house" and are putting on finishing touches.
The "Pure Water" (raw sewage pipelines through UC) project has run into some headwind…a second lawsuit, filed by a City employee group, and the very recent departure of the project director, have contributed to recent delays. UCCF's pipeline lawsuit related to a faulty EIR is scheduled to be heard in January. There has been some disturbing "not so good happenings" in UC which included "hate" graffiti at one of our condo complexes (SDPD working the case), and lots of aircraft noise and encroachment out of Miramar this summer…just wait until the F-35's arrive!
SoCal had a big earthquake in July. UCCA, Neighborhood Watch, along with our public library, sponsored an "Emergency Preparation " class taught by San Diego Fire/Rescue on Saturday, August 24. (see pg. 14). A small recent canyon fire in West Rose Canyon (which was quickly brought under control), brought attention to the need for all residents to be aware of the fire danger possibility and that having additional access over the railroad tracks will allow first responders to provide needed safety for our residents.
UCCF sponsored a very well attended CPR class in August, and will be having a second class this month, along with a movie in Marcy Park early in September, which will be co- sponsored by Costa Verde/Regency Centers. Then on Sunday, August 25, UCCA honored its many volunteers at the summer's final concert at Standley Park. Coffee Bean gift cards were distributed to those volunteers attending the event, and Greg Zinser and Tom Ventimiglia were co-recipients of this year's special volunteer awards for their many years of community service, and in particular for their original "University City, More than just a Neighborhood" song.
A special welcome to Dr. Cynthia Smith-Ough,the new principal at Curie Elementary. Next month, EdUCate!, will be sponsoring the annual Fall "Oktoberfest"…so be sure to read all about it on page 9. Congratulations to Mark Salata, the newly elected president of EdUCate!, who will have big shoes to fill as Bonnie MacRitchie, who was "termed out" was such an effective and well respected leader.
UCPG's Community Plan committee will be meeting on September 17 at UC High School…results from the June online survey will be on their agenda for review/discussion. UCCA was pleased to announce receiving approval from the San Diego County Board of Supervisors for funding our full color newsletter, updating our street banners, and continuing our UC Talks podcasts this coming year.
UCCA will be electing officers at our scheduled November meeting. UCCA members that may be interested in running for one of our four elected offices (President, Vice- Pres. Treasurer, Secretary), need to have attended at least two regular meetings this past year to qualify as candidates. Officers are elected for two-year terms. If interested in being a candidate, please send an "intent notification" to our UCCA email address at universitycitynews@gmail.com. Candidate names and "bios" will be published in our November newsletter.
We want to welcome Justine Murray, Barbara Bry's new community representative for University City. She will be replacing Bridger Langfur who announced his departure to attend grad school at UCSD.
Our next UCCA meeting is scheduled for September 11, "Patriots' Day". September 30 is the Jewish New Year, Rosh Hashanah, and because of the Yom Kippur holiday falling on Wednesday, October 9, UCCA's regular October meeting date has been changed to October 16.
Let's all continue working together to make sure University City is "more than just a neighborhood" and support UCCA !
(Signed) Barry Bernstein, UCCA President
For related posts, visit https://www.universitycitynews.org/category/presidents-remarks/